How to Scale up the Startup or Business
Starting a startup and making it sustainable is the primary goal of any entrepreneur. The initial focus of any startup is to make it stand up to the competition and sustain it. There are different factors that play a crucial role in making the startup sustain. Which not restricted to include, Funding that is received, the market demand for the product, the competition, and many others.
Mostly a startup is established in a particular area. Focused in a particular region and is slowly expanded based on the growth. If you try to establish a company at a time in the entire country or in each part of the world. Then imagine the initial costs that are to be spent by the company.
Mostly in the initial days, the startup will be having no funding and in such a scenario establishing a company in a large region is not practical. And without even sure of the market demand for the product, launching it in a large region will only increase the costs. And also most importantly, managing a large team is required if you focus on large areas, which becomes another headache.
So most of the time, a company is established in a particular region and with growth, it is expanded to many places.
So what are the factors that need to be analyzed to scale up your startup?
You cannot randomly select a few cities and start your startup there. It needs a lot of background work before starting a company in a particular place. Below are the important factors that need to be considered to expand your business or startup.
Demographics Analysis
Demographic analysis means understanding the people living in an area where you are planning to establish your startup. It is very important to properly understand the demographic data in startups that produce a product or service which is suitable for only a few types of people.
For example, if a startup is about a product that is suitable and a necessary one for people in the age group of 20-25 years and only male. Then you have to understand what is the demographic data of that region. How probable is that there is a requirement for your product. When what is the return on investment if a particular percentage of people are made to buy the product.
This data analysis gives you an idea if there is a return on the marketing and other costs that are to be spent in these areas to start your company.
Market Value
It is important to always keep an eye on the market value of your product. If you are in a product based company, it is always important to analyze the market value.
if there is a competitor who is providing the product at a cheaper price in a certain area and you are planning to extend to that area. And if you provide your product at the price your competitor is providing in that area and if you are getting lost in such price, then that market is not the one for you. And if you sell the price such that you make a profit, then it will be more than your competitor's price, provided you and your competitors have the same features. In such a case, you have to rethink your production costs to bring the cost of production per product to be less or just leave the region until you bring the price down to your competitor's price.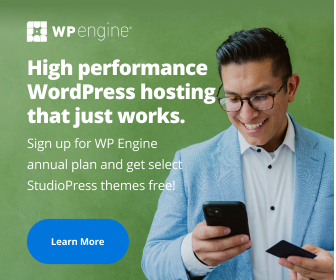 Product Reviews
Always and always keep an eye on the product reviews. With the review and rating system, people in present days completely decide their options based on the reviews and ratings. So it is important that focus on getting better ratings.
When you move to a new place when your product is never used, people will judge your company based on your ratings. Your companies success and failure in that region will depend on the review of people present that region.
So when you are planning to scale up to a region, plan to develop some good ratings and reviews. Provide the best service so that you will at least get a better rating in that place.
Funding To scale-up
Scaling to a new place requires a lot of money. You have to increase your man powers, Spend on marketing in that area and also on other costs. So without funds, it's impossible that you can just go to any region and develop your startup.
So proper funding to support is important. You must have backup funding if plan A goes wrong to move to Plan B.
If you have very fewer funds and you still want to go into new markets, then it is suicide because you have to compete with the competition which already established there and can spend more than you.
All these factors act cumulatively, like if you have few funds but very good reviews and expectations on your company in a region then you may get your startup established in that area with fewer funds. Because people are already with a good view of your product and aware of your product, so they might come to you.
These factors plan very importantly, and when you are scaling it is important that you just don't blindly go to any area and start. You need to prepare a complete business plan for that area and backups plan to recover. This will only make your chances of success high.